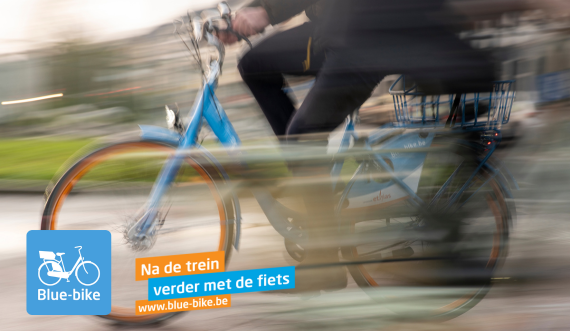 The bike-sharing project "Blue-bike" was initiated in 2011 by the former NMBS holding company and FIETSenWERK with the goal of enhancing combined mobility in Belgium. In 2018, De Lijn became the main shareholder. Since that date, TEC also maintains limited involvement.
Blue-Mobility NV is responsible for the promotion and the administrative and operational operation of Blue-bike. For the maintenance of the bikes, Blue-bike collaborates with bike points. The Flemish Government supports the project in cooperation with local municipalities with a contribution to the fare in some locations. Ethias is a commercial partner that also provides bicycle assistance.
At our headquarters in Antwerp, we have eleven permanent employees working to keep the project on track.
In 2022, more than 30,000 Blue-bike members biked 300,504 trips from our 110 locations in Belgium.
View our latest annual reports here: