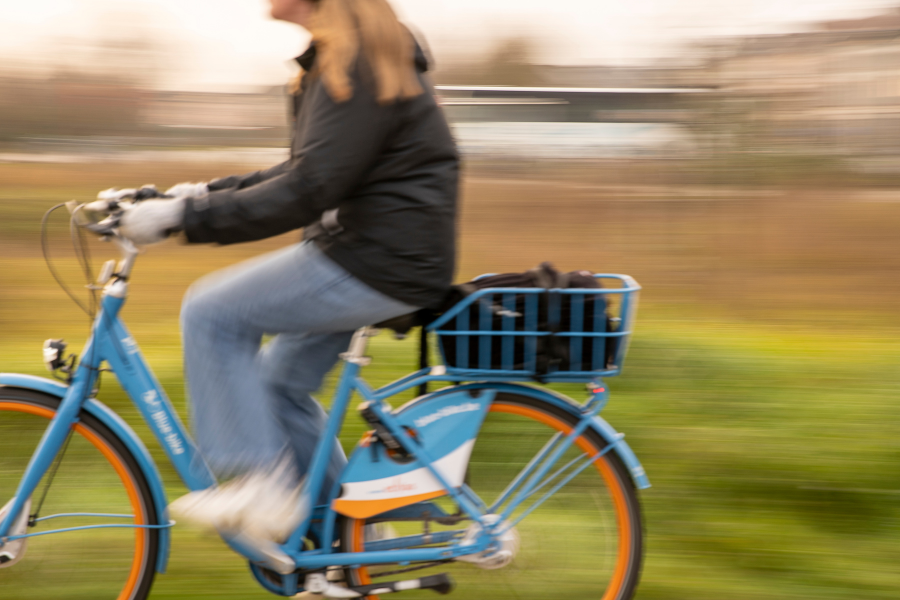 Cookies? Yes, cookies.
This site uses cookies to offer you an optimal visitor experience, and we communicate about it honestly.
Blue-mobility nv with registered office at Carnotstraat 39, 2060 Antwerp, is responsible for this cookie policy. For any questions and/or remarks, you can contact us at the aforementioned address or at the email address info@blue-bike.be.
Blue-mobility nv considers it important that you can view, listen to, read, or experience its content on various media platforms at any time and place. Techniques are used on www.blue-bike.be to make this possible, for example, with the help of cookies and scripts. These techniques are referred to as cookies for convenience. In this cookie policy, Blue-mobility nv wishes to inform you about the cookies that are used and why this happens. Furthermore, it is explained to what extent you, as a user, can control the use of cookies.
Blue-mobility nv may change the cookie policy at any time. This may happen, for example, in the context of changes to its services or applicable legislation. The modified policy will then be announced on the website and will be effective from the moment it is announced. Your consent will be requested again at that time.
What are cookies exactly?
Cookies are small data or text files that are installed on your computer or mobile device when you visit a website or use a (mobile) application. The cookie file contains a unique code that allows your browser to be recognized by the website or web application during the visit to the online service or during subsequent, repeated visits. Cookies can be placed by the server of the website or application you are visiting, but also by servers of third parties, whether or not they cooperate with this website or application.
How can you refuse or manage the use of cookies on www.blue-bike.be?
You can refuse marketing and analytical cookies by indicating this in the pop-up or by adjusting your preferences later on our "cookie policy" page. However, functional or necessary cookies cannot be refused. You can also set up your internet browser not to accept cookies, to receive a warning when a cookie is installed, or to subsequently remove cookies from your hard drive. You can do this through your browser settings (via the help function). Please note that certain graphic elements may not appear correctly or that you may not be able to use certain applications if you choose to do so. You can refuse the installation of cookies through your browser settings. You can also delete the cookies already installed on your computer or mobile device at any time, as follows:
An overview of the different categories of cookies that you can accept or refuse:
Functional cookies: Necessary cookies help the website function better, such as navigating through web pages and enabling secure access. The website cannot function properly without these cookies. You cannot refuse these cookies.
Third-party cookies: You can refuse these cookies.

Analytical cookies: Analytical cookies help website owners understand how website visitors navigate on the website by collecting anonymous information.
Marketing cookies: Marketing cookies are used to track website visitors for more targeted marketing, such as receiving personalized advertisements.
Social media: This allows for optimal interaction with social media platforms like Twitter.
On www.blue-bike.be, both essential and non-essential cookies are used, including first-party cookies (from Blue-mobility itself) and third-party cookies (such as Google Analytics and social media files).
Additionally, there are also third-party cookies present on our website, like Google Analytics. Google Analytics is the software used by Google and, consequently, Blue-mobility to assess the effectiveness and efficiency of the web pages on www.blue-bike.be. Visitors to the website are tracked using persistent cookies. By using the website and accepting these cookies, you consent to Google processing the information as described above. If someone wishes to opt-out of Google Analytics, it can be done through the following link: https://support.google.com/analytics/answer/181881?hl=en. Furthermore, Blue-bike's website also uses other third-party cookies, such as cookies placed by social media platforms like Twitter.
Your consent applies to the following domains: www.blue-bike.be.